We are heading over to Thanksgiving, it means Christmas will arrive shortly as well. I know much of this year has gone by in a blur but don't let that take away the magic of Christmas from you. Let's just hold on to simple pleasures. You can start that now by thinking about Christmas Tree toppers.
Adding that perfect tree topper to the top of your Christmas Tree may be something you are pondering. Do you go with something traditional? If that's not your style, don't worry! There are plenty of great alternatives to tree toppers you can make. They are inexpensive and sure to look great.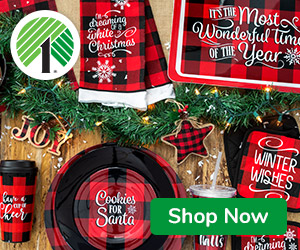 3 Unique Christmas Tree Toppers You can Make
Although, I couldn't manage the instructions pictures to go along with this post, I have tried my best to explain the tutorial so you shouldn't have a problem creating unique Christmas tree toppers this year!
Nature's Bounty
If you decorate in a nature theme, like pine cones, birds, and flowers, keep the theme going by making a nest at the top of your tree. You can paint it gold or silver and place fake eggs (painted any way you like) in the nest. Birds and eggs are a symbol of peace, fertility, and bounty, so what better way is there to celebrate the holiday season and look forward to the new year? You can make such a nest with straw, twigs, or anything else you can find, so there really is no need to buy the items (unless you want to). Use a few plastic Easter eggs you have in storage, or buy a few fake eggs at a craft store. Angle the nest so that the eggs are visible from the top. To dress it up a bit, place a fake flower in one corner behind the nest so that it is peeking out.
Cameo Appearance
You love all things vintage and it even shows on your tree. How about a cameo tree topper to add to the theme? Get a large oval piece of wood (make sure it is thin and not heavy) and paint it white. Print out a black image of a cameo face from your computer and cut it out. Glue it to the oval and trace it with a black marker to make the edges smooth. Attach long strands of lace ribbon to the back so that they drape down the entire tree, and for extra vintage appeal add a few strands of fake pearls, too. Decorate the collar of the came with a few pearls, as well. Attach it to the tree by gluing wired pipe cleaners to the back of the oval and twisting them around the top point of the tree.
All About Family

You have a sentimental tree. That glass ornament on the right there was from your childhood, and that teddy bear ornament was from your son's first Christmas. You love all things family, and it shows. Keep it going from top to bottom by adding in an initial topper. You can either use just the first initial of your last name, or (if your family is complete) add in the first initial of everyone's names around a larger initial of your last name. For example, if you have a Katy, Chris, Jason, and Annie and your last name is Smith you would chose a large letter "S" and paint it anyway you want. Then, you would choose a smaller "K," "C," "J," and "A" (or even do them in lowercase) and paint them in complimentary colors to the "S." Then, glues them in a line at the bottom of the "S", or do two letters on each side of the "S" (making them zigzag and not uniform is particularly adorable, especially if you have an eclectic tree). If you have plans to add to the Smith family, though, just do an "S" for now. You can always add the other letters later. But the letters in a thin wood material so they are easy to paint, glue, and attach to the tree top. You can embellish them with long strands of ribbon, buttons, jewels, or any other sentimental pieces you may have lying around.


There you have it friends. Let your imagination run wild this quarantine. You may have to restrict your physical movement, but not your mental capabilities. Make one of a kind Christmas Tree topper that everyone will love and cherish for years to come.
Good luck!
FREE Self-Care Planner Bundle when you subscribe!
Your email will never be shared!