Your Daily Self-Care Checklist in 30 minutes or Under
It is only until recently, I learned the importance of caring for myself.
Why is Self-care important? What are the benefits of self-care?
As Wikipedia states, self-care is any necessary human regulatory function which is under individual control, deliberate and self-initiated.
As moms, our lives are busy. We often leave ourselves out from our to-do list. Why? Because we don't deserve it? Or our self-care is not as important as caring for our loved ones?
RELATED: How to Get Rid of Tiredness Instantly!
If you think either of these, you are terribly wrong. We ARE important. You matter to you. If you don't matter to you, how can you matter to someone else? If you do not take care of yourself, you think others will do it for you? Wrong again.
A Daily Self-Care Checklist? What in the world??!
Did you ever think of having a daily self-care checklist in place for yourself? No? You and Me both!
Agreed, your family is everything. But don't you count too? You do. And you know it. In your heart. So let me help you. Let's start small. How about blocking 30 minutes out of your day every day? In those 30 minutes, choose to do ONE of the following self-care activities listed. Pick something easy for starters. Like, listening to music while you cook? Reasonable?
That is day one.
RELATED: 4 Reasons Why Mom Sick Days should be on Your To Do List.
Next day, take a nap while your baby is sleeping. No, don't do laundry. Yep been there done that. Laundry will be still there when you wake up. But your nap? You need to take initiative for that to happen. You are responsible for your self-care. So do it. You will thank me after.
So, yes you get the idea. As the days' progress make sure to be done with these easy activities from your daily self-care checklist. Eventually, you might not need to refer to it. It will be spontaneous and will come to you naturally. You will know what to do. You may even come up with your own self-care list to fill up the 30 minutes. After all, only you know you best. No one else.
Have a look below for the daily self-care checklist for Moms that takes only 30 minutes or under
Your Daily Self-Care Checklist in 30 minutes or Under
1.Sit in the sun
2. Read a good book
3. Have a cup of your favorite beverage (coffee for me please!)
4. Take a relaxing walk
5. Take a brisk walk (depending on the mood that is)
6. Run on the treadmill
7. 20 push ups
8. Yoga/Meditation
9. Pray. Seeking God's counsel enables one to reach inside the true core.
10. Listen to music. You might know this, but music is therapy.
11. Watch your kids play, quietly from a distance
12. Go for a drive. If you are like me, you would find this very relaxing. Lots of time to think. Oh, choose country roads. The scenic ones.
13. Take 30-minute power nap (NEVER underestimate the power of a good nap!)
14. Go shopping, ALONE (this one may take more than 30 minutes, but who cares)
15. For some, baking is therapy. If this is you, go ahead and bake some cookies. Please, no little helpers.
16. Ring/meet up with your bestie and chat/catch up.
17. Book a salon appointment- hair, nails whatever
18. Stop and smell the roses. In plain language take the time to tune yourself to nature. Look and try to see. Hear and try to listen. Be more mindful. It works wonders.
19. Learn something new. For me, it is piano. I wrote about this before, I take piano lessons with my son every Wednesday. Only 30 minutes, such a mental boost. A wonderful way to nurture my creativity and ME!
20. Indulge yourself with a treat. For me, anything chocolate will do.
21. Take 30 minutes time out and hole yourself up someplace in the house where others can't see you.
A friend of mine once told me if she is having a bad day and REALLY needs some me time, she parks herself up in their walk-in closet for good 30 minutes. Her kids or husband don't know where she is in this time frame but that's ok. Taking 30 helps her feel better. And she is ready yet again to deal with mom duties. This is a great self-care practice. One that doesn't cost you anything.
22. A relaxing bath is always a great self-care idea.
Not the rushed ones when your kids are screaming for your attention at the bathroom door and you are tripping on your own toes trying to get out of the shower. Sounds terrible, isn't it?
Instead.
RELATED: 4 Ways Moms can Practice Mindfulness Right Now
Imagine you sauntering over to the tub, lighting fragrant candles around slowly and scattering rose petals all over just before submerging yourself into the very inviting warm, scented water? Take a nap (can't forget the naps. Never) if you will or bring a book. I won't judge.
23. Wine. That's all.
24. Netflix Alone.
Although I added this towards the end, let me tell you Netflixing is a great self-care practice. I was a Netflix Stream Team ambassador for 4 years and had the good fortune of immersing myself in shows under the pretext of 'work'. There is an abundance of 'pick me up' shows/movies on Netflix depending on your mood. There are a lot many streaming services these days so its worth to check them all out and see which one speaks to you.
25. Turn off your phone, literally.
Unplug for 30 minutes and see what happens. Use this time to think about yourself. What makes YOU happy. Write a gratitude journal while you are unplugged.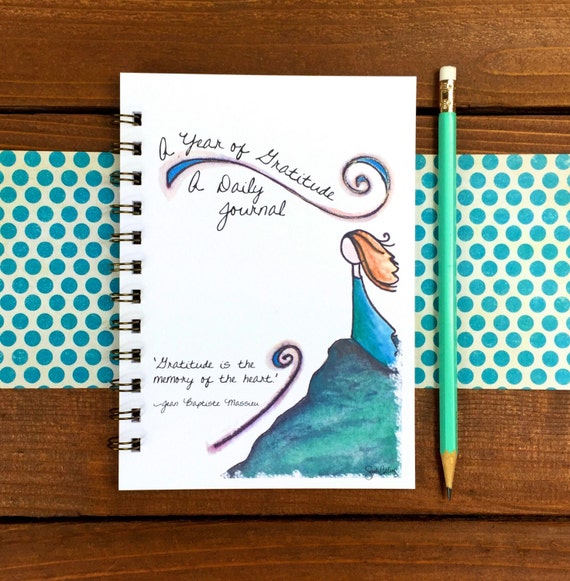 A list of things you are thankful for. What could change in life so you can be YOUR better version? A lot to consider. Putting things into perspective is a wonderful exercise. A great way to recharge and bounce back when you plugin back to the world!
Your Daily Self-care checklist complete! Now, why is self-care important?
That's it with your daily self-care checklist. If you are still wondering why self-care is important or trying to understand the wonderful benefits, I invite you to take a moment and meditate-about life, about you. Imagine you being happy, content and peaceful. You will notice when you are joyful, the world suddenly looks better. Colourful. Promising. Your family will appreciate the better version of you and you will too. Life happens either way. It is up to us to make the most of it by being present and receiving the abundance.
And the path to that begins with self-care.
Any self-care ideas that work for you that are not covered here? Care to share?
xx
With love, Vinma
P.S: Check out the self-care products I recommend at my Amazon shop
Disclaimer: This post includes affiliate links. Visit our Disclosure Policy page for more details.