I have had my share of ereaders and Kobo is one of the good ones I have used. I went through several versions of them over the years. The latest I got my hands on is also one of the best- Kobo Aura H20. If you are perusing the internet looking for a Kobo ereader review, take a moment to read what I have to say about this particular one.
No beach or pool-side trip feels complete without a tote of must have fun-in-the-sun essentials. For me my list of essentials includes a few of the following: beach towel, sunscreen to prevent sun burn, a bottle or two of water to keep myself hydrated, sunglasses to keep the glare from the water out of my eyes and a good novel to pass the time if I'm not venturing out into the water. Without these essentials a fun day at the beach or pool-side just isn't the same.
These days it seems you can't plan a day at the pool or take a spot on the beach without seeing Moms/kids everywhere with eReaders in their laps. I've never even imagined how someone could feel so comfortable taking their electronics so close to water when I've had my fair share of water related accidents with my own but for the worriers like me who'd want to cover all of their bases there's the Kobo Auro H2O by Kobo.

Founded in 2009, Kobo is a Toronto based company that has quickly become one of the leading global manufacturers in eReader devices. Their goal is simple and inspiring: to lead the global transformation in reading by inspiring people to read more and more often.
When I originally got an opportunity to test out one of the Kobo's Auro H2O models, doing a review on them was not in the works. But I was thrilled to own one. Now that the weather is warming up and my time can be spent curled up outside reading to my heart's content, I am reading a lot and loving the feel of the all new Kobo in my hands. I treasure my H20 so much so that writing a Kobo ereader review does not hurt, I realize. So here we are!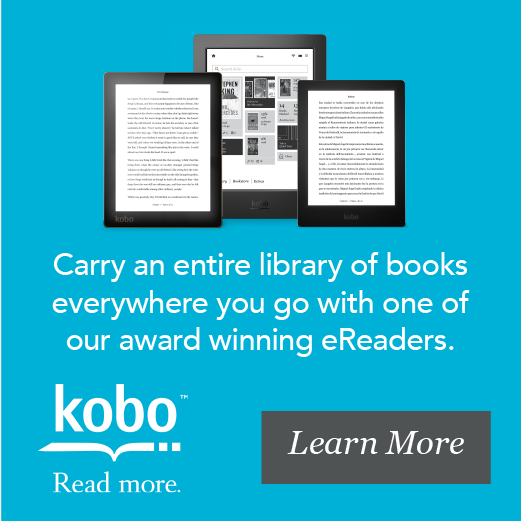 The Kobo Auro H2O is the perfect gadget to keep on hand for occasions such as beach trips, road trips and rainy days. Customizing it to suit the user is easy-the user can choose from 10 different fonts as well as 24 sizes so creating your ideal margin is a breeze. Also able to keep track of what you're reading, your average reading speed, create notes and more, the uses for the Auro H2O are limitless.
AURA H2O 6.8IN EPD BLK&BLK
Connected to wifi and with over 4 million books to choose from on the Kobo eBook store you'll have no problem picking out a list of books, comics and children's books to get yourself started with. The sky is the limit with categories ranging from new releases, indie titles, best sellers, etc. and to sweeten the deal they can all be stored on 4GB of internal memory with an expansion capacity of up to 30,000 books with a MicroSD card!
Get a Case to Protect your Treasured Kobo, like me!
Magnetic Magnet Ultra Slim Thin Leather Cover Sleeve Case with Auto Wake Sleep Mode for eReader eBook Kobo AURA (NOT fit KOBO AURA HD) (Light Blue)
Did I mention that the Kobo Auro H2O is also the first eReader of its class to have a waterproof and dustproof? It doesn't matter if you drop this innovative eReader in the bathtub while having a relaxing soak or it tumbles into the pool, just wipe it off with the included drying cloth and it'll work like new every time!
Connect with Kobo on Facebook|Twitter|Pinterest|Youtube and never miss an update!
My Kobo ereader review bears a five star if you haven't noticed 😉 Get one of your own and #readmore every day!
****This review is independent of any company's ask. Loved this product, so letting the world know. However, the post does contain affiliate links****
FREE Self-Care Planner Bundle when you subscribe!
Your email will never be shared!