I am a budget friendly shopper.
I love to shop so it only makes sense I mind my wallet while doing so. Deals are my best friends and I will follow the trail to a good deal before it gets cold.
Mind you it is a talent. An art that needs to be perfected.
Finding a good deal is a lot of pain in you know where. It takes a while to be at the right place and at the right time to snag an offer! But thanks to Groupon for taking away a lot of hassle from the plates of budget shoppers like me!
Groupon coupons are really a life saver and it can provide you with a promo code/coupon for any store you can think of. Shopping made easy, you think? 🙂
Groupon has over 9,000 retailers and over 70,000 deals!
That is money just waiting to be saved in your pocket. With back to school right around the corner, I am able to save hundreds of dollars just by using Groupon for my back to school shopping. When doing my back to school shopping I find a lot of the school supplies on Amazon.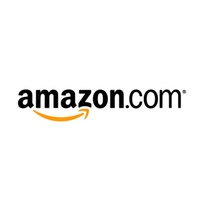 For example, take a look at this Back to School Supply Kit complete with crayons, markers, pencils, sharpeners and everything else your little ones need to start a brand new school year!
Did you know Groupon has over 156 deals on Amazon items? So a great deal right here folks!
Right now, one of the Groupon Amazon deals is FREE shipping with Amazon without having to have Amazon Prime.
And Groupon's deal is not just with Amazon! There are so many other retailers you can shop with Groupon such as Target , Macy's, Walmart, Bed Bath & Beyond, Walgreens, and Aeropostale.
No matter what your shopping need may be, Groupon has a deal for you! So, get saving and check on the deals for yourself.
Happy shopping!
***This post is written in partnership with Groupon, however, I am a regular user of Groupon and vouch that it works! Also, this post contains affiliate links so if you make a purchase using them, I may get a small commission which is used to run this blog. Rest assured, this doesn't cost you extra****
FREE Self-Care Planner Bundle when you subscribe!
Your email will never be shared!